Casey Industrial Park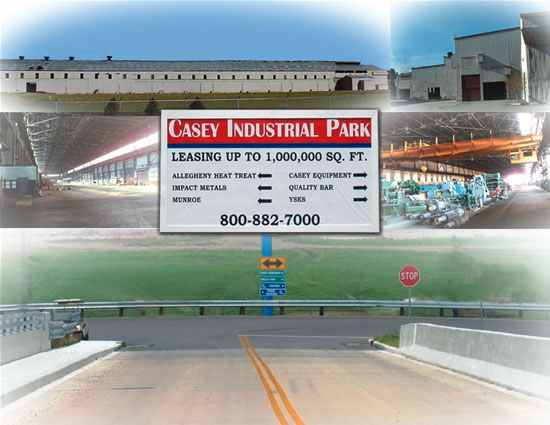 Casey Industrial Park (CIP) offers an ideal industrial space suitable to a variety of purposes. CIP is a 1,000,000 square foot industrial facility located 3 miles outside of downtown Youngstown, OH in the town of Struthers, OH. The site is midway between Cleveland, OH and Pittsburgh, PA and minutes from I-80 and the Ohio Turnpike. The buildings and grounds have been extensively refurbished and space is now available for a variety of functions including warehousing and light and heavy manufacturing.
Casey Industrial Park sits on 60 acres of fenced-in land and is accessed by roads and rail service provided by Ohio Central. The facility resides in an enterprise zone, which enables prospective tenants to take advantage of state and municipal support programs.
Space can be leased in bays as large as 180,000 square feet and as small as 5,000 square feet. Available space is serviced by overhead cranes. Come see if Casey Industrial Park can fit your space needs.